Our Philosophy
Inner Wizdom Dragon Spirit is dedicated to the service and benefit of individuals in all phases of their healing.
DebbieAnne Vigneri
Inner Wizdom was a seed that began to germinate about twenty-one years ago when I consciously decided to begin my journey towards healing. Weighing over 300 pounds and in a state imbalance and dis-ease, I set the intention to reach out to other professionals to create a healthy way of life. The lesson became apparent as I began to listen – my mind, body and spirit not only had the "Zhi" ("Zhi" means the "will to survive" in Chinese), but also intuitively knew what was needed to become healthy. This is the very approach I take when working with others. When setting the sessions intention, I ask for my client's inner wizdom (the z is for Zhi) to show me how I can serve.
May you find health, happiness, love, joy and the ability to share your gifts of transformation (symbolized by the spiral) with the world.
Ruth Brown
I have studied eastern philosophy and martial arts for most of my life. My educational and professional background is in computers and in engineering. After some life-changing events in 1999, I opted to return to school to study massage. The magnificent design of the body has been a fascinating study. As a martial artist I learned how it can and should work, and as a massage therapist I learned that we can restore a body in pain back to its optimum level. After completing an advanced study in medical massage, I developed the technique called Targeted Deep Tissue. I don't believe that pain is "normal" or that taking drugs to fix the "symptoms" does anything for the problem itself. Working as a member of a team of healers, both eastern and western, I have facilitated many people in their recovery process. My goal is to make a difference in someone's body and in their quality of life.
The name Dragon Spirit honors the age-old symbol of the Dragon. May the strength, power and wisdom of these ancient beings flow through my work, spirit and intention. For fun, check out my Kung Fu chain whip form and my Tai Chi Sword form!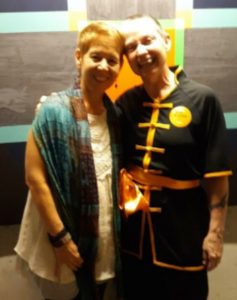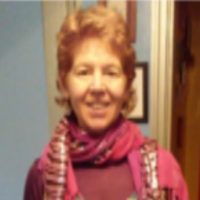 Debbie Vigneri, LMT, BCST
Debbie has been a massage therapist for 13 years. She uses a holistic approach in her bodywork, integrating the mind, the body, and the spirit. Debbie uses the principles of Ayurveda (the science of yoga) and yoga, to work toward her clients balance and well-being.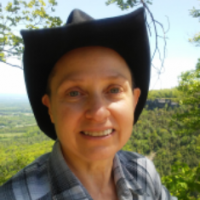 Ruth Brown, LMT
Ruth has been a massage therapist for nearly 20 years. She uses her martial arts and engineering background to enhance her deep tissue work. Ruth is also a certified Coactive Life Coach.